ChromaNote - With searchable database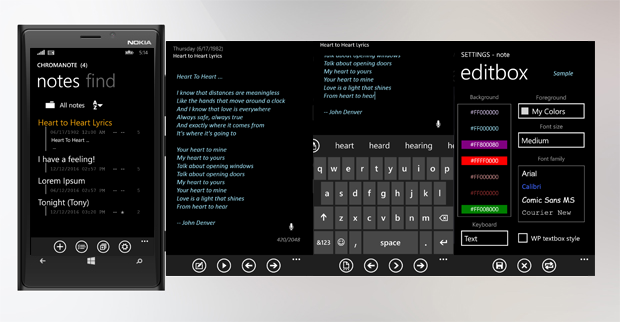 Find and list the notes you want.

Choose textbox colors, font family and size.

Dictate your notes and hear them read out.

Use dictation with your phone's installed speech languages to create notes in labeled folders. Two independent notes lists are accessible from the main pivot page. Filter the notes list by folder, date or other search criteria, then page through to view each note.
Additional features include note sorting options, password protected notes, OneDrive encrypted backup, custom date formats with language localization, OneNote export, pin to start, voice read out and more.
Unique to ChromaNote is the use of an 'Editbox' control for editing text. Move the caret and select text using buttons; select speech-to-text language in WP 8.x as well as read out speaker voice for each note. Also exclusive to ChromaNote is the Delta List Expansion (TM) feature to control how many entries appear on a list, such as just the last four modified notes.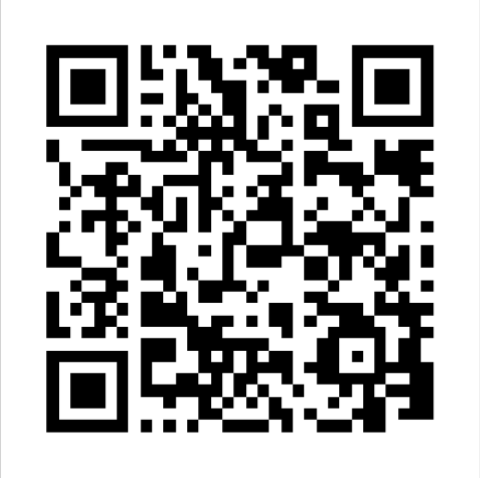 With an in-app purchase, notes can be designated private and optionally shown in the notes lists. Private notes are encrypted and can be emailed in encoded format and decoded using ChromaNote on WP 8+.
ChromaNote v5.1 is available in a free ad-supported version. Three years in the making, FileTrak Software's latest app runs on WP8.x or Windows Mobile 10. Some options require an in-app purchase, but are free to try out upon installation.